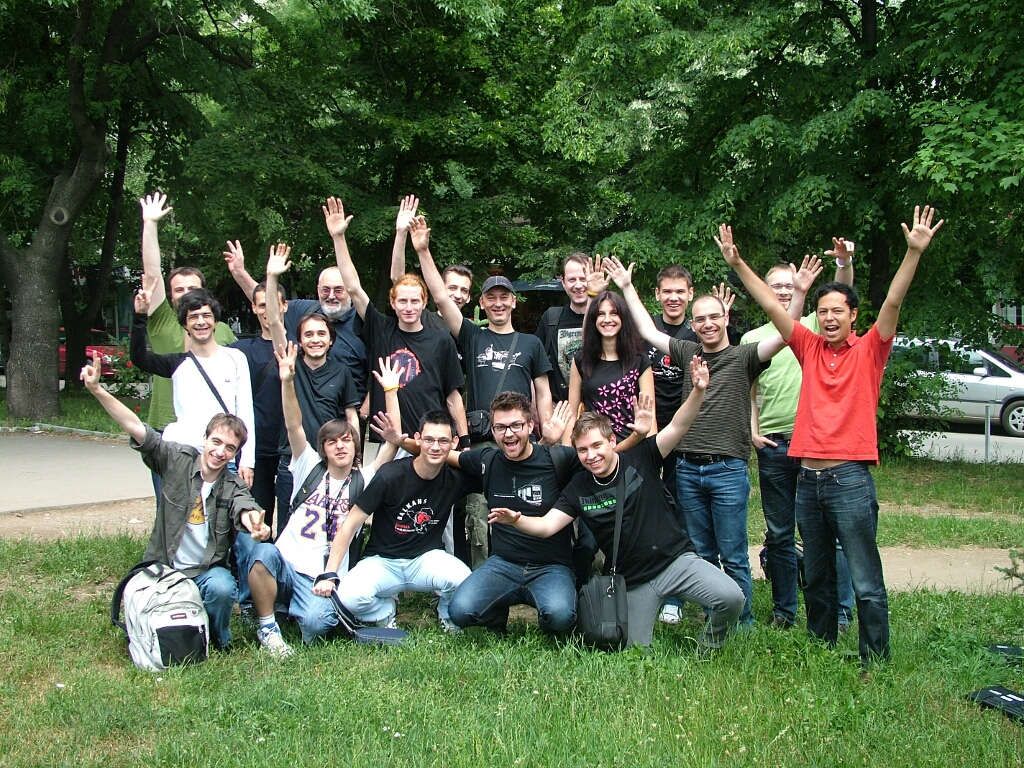 Two weekends ago it was time for our biannual Mozilla Balkans Meetup. The splendid tradition has started about a year ago in Skopje and it continued to Ljubljana. This time it was Sofia's turn (and Mozilla Bulgaria community) to host the Mozilla Balkans Community for a two days event full of workshops and quality time between members.
We all arrived in Friday, and we used most of the day to get ourselves set up in the huge (yet old) Moskva Hotel in Sofia. I was traveling together with the Greek community representatives Kostas Antonakoglou and Fredy Damkalis (our rookie!) We spend most of Friday in catching up with the rest of the team and learning the new faces
Saturday was a community working day. We had great presentations by L10n team (Chofmann, Pike, Matjaz, Milos and Vito) and then we had a community working session around what has been good and bad on Balkans community lately.
The day ended with the Firefox 4 party of Sofia with many local people attending and having a long Q&A session with us all.
Sunday was kinda a wrap up day, as we sat down to our laptops and tried to fixed loose ends of the Balkans Community. Regional websites, L10n caveats, Sumo pushes and community health were covered as we worked throughout all day.
A week after the meeting we asked everyone to fill out their Individual Feedback on the Aftermath page.
Interesting quotes from that page:
everyone made it safely to the meetup and safely back home (yeap.. with taxi drivers of Sofia, that's an accomplishment)
we need to have 2 full days of work so we have enough time to have presentations, discussions and hacking (+1 for me! 3 days event would be a better option from now on)
no wifi (the epical fail) (that was indeed kinda disturbing but Kostas hosted an adhoc network and we were fine)
The instructions Bogo prepared for printing were perfect, should be used as a template for future events. (Indeed pretty helpful handbook!)
Have an MC / responsible for every unit on the schedule and make sure he knows his rights & his responsibilities. (Important aspect of organization that should be taken care next time)
Next stop: Athens! (we still need to finalize it, but Greek team is getting pretty excited about that!)